MSSFlasher

A software tool for fast flashing of BMW (MSS52,MSS54,MSS54HP,MSS54HP-CSL) ECUs
used in BMW E46 M3 and E39 M5.

This program flashes calibration data(tune) in approx. 20 seconds.

It also allows flashing different and/or customized ECU program (software).

Both tune and program files have their checksums automatically corrected.

You can "Virginize" the ECU when approaching a flashing limit to allow unlimited number of flashes.
(factory setup only allows 15 or 30 flashes depending on a tool used)

Download MSSFlasher here (Windows only). You will need VAG-COM, KKL or K+DCAN cable based on FTDI chipset.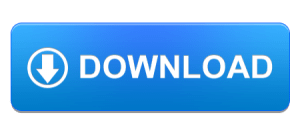 Resetting a flash counter:




Flashing CSL software into regular MSS54HP ECU:
Download modified CSL software to run on 32300 DME version bootsector here:
FULLBINARY_CSL_32300.bin
CSL_32300_7837329.bin Standard CSL file for 32300 ECU ID
CSL_32300_tune_SMG.bin
CSL_32300_tune_MANUAL.bin


Purchase MSSFlasher license here:

MSSFlasher License
$69 USD

The above license will allow an installation on one computer and will be locked to the first three ECUs it will be used with.

In case the automated e-mail with your license key doesn't arrive properly, you can lookup your license key here:

License lookup
You can upgrade your license for additional ECUs here:

Additional ECU
$22 USD


Disclaimer: This software comes with no guarantee and might not be fit for any purpose. It may lock up your ECU if interrupted, or any unforseen error(s) during erasure happen - even though there are safeguards in place. In case you render your ECU unresponsive, please contact us for a possible resolution using hardware forced boot-mode, or a bench reflash.

Contact: web@msstuning.com